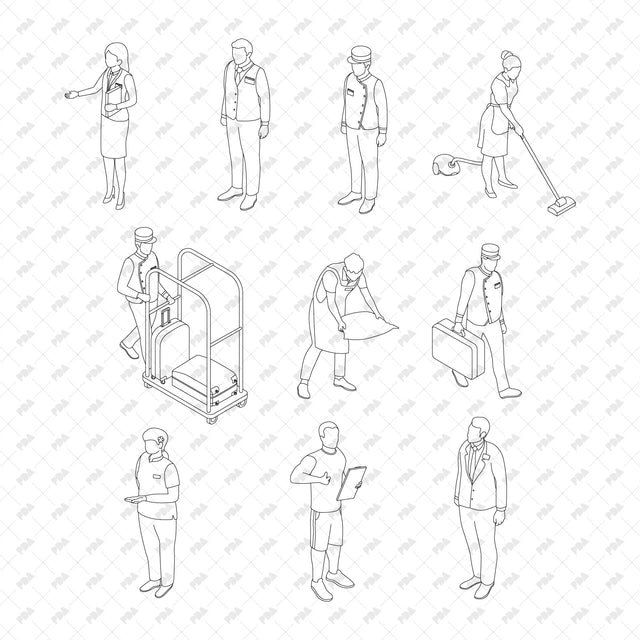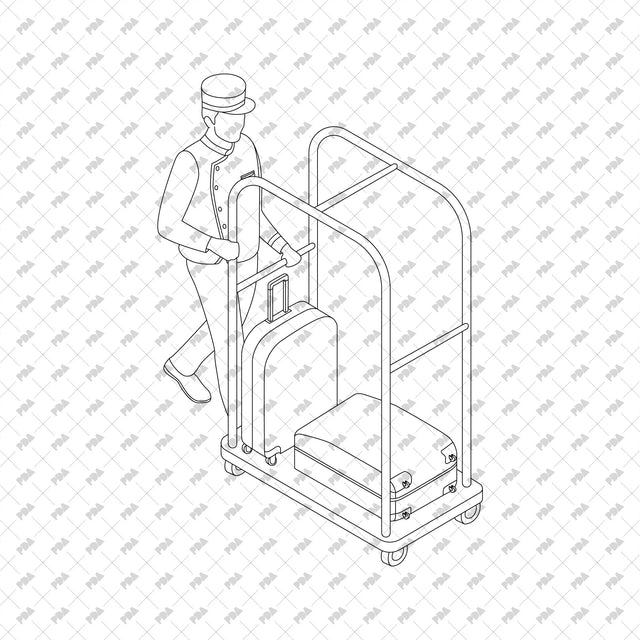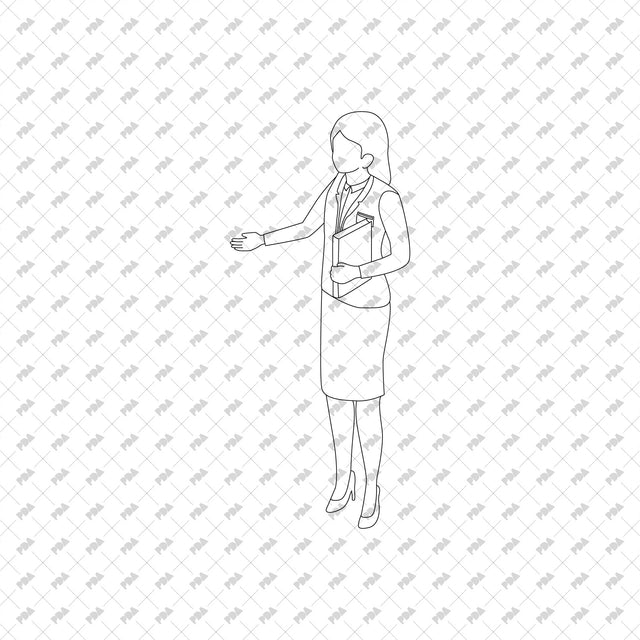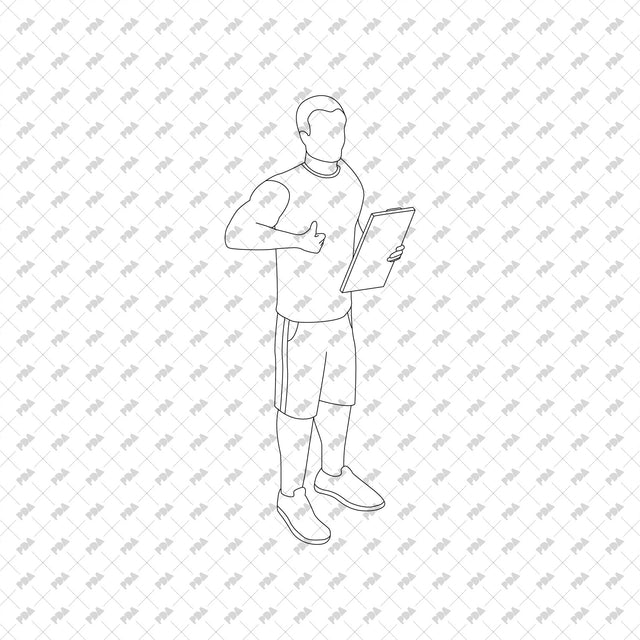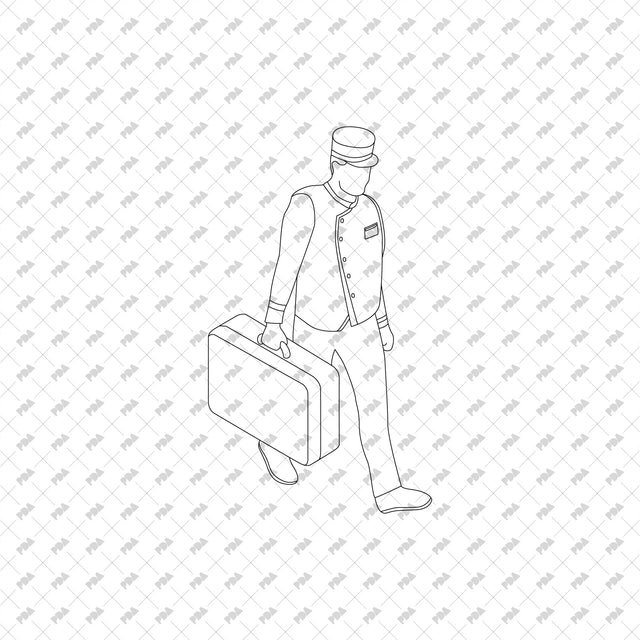 Isometric Hotel's Staff Set

Description: A set of hotel staff engaging in various activities, including a concierge who warmly welcomes visitors. A maid diligently operates a vacuum cleaner. A porter efficiently handles rolling luggage, providing assistance to arriving guests. In another scene, a room maid expertly fluffs up pillows. Another porter is observed gracefully carrying luggage for departing guests. A coach can be seen enthusiastically praising individuals for their successful workout routines. All of these scenes are portrayed in an isometric projection view, making them perfect for integration into your 3D drawings, diagrams, post-digital renderings, collages, and various architectural documents.
Format: AutoCAD (DWGs) + Vector Adobe Illustrator (Ai file)
Product Licenses:
Free Products
Free products can be used in any type of use - both academic and commercial. When using a set, a pack or part of it, you are required to give full credit to Post Digital Architecture (with an active link for online versions).

When a product is used in a project that is published on social media, you are required to give full credit to Post Digital Architecture (with an active tag to @postdigitalarchitecture on Instagram or other social media's profile).

Student License (Academic, Educational Use)
When using a product tagged with "Educational Use" you are allowed to use it for academic purposes only. Giving a credit to Post Digital Architecture is much appreciated.

Commercial License
Once bought, you are free to use the product without giving attribution.

What is strictly not allowed to do (in all cases)?
Products can't be sold without being part of a bigger artwork like a drawing, collage, rendering, poster or any other work combining Post Digital Architecture's digital products with other graphic or digital elements.
Also, you are not allowed to use products from Post Digital Architecture in similar or any competing services.