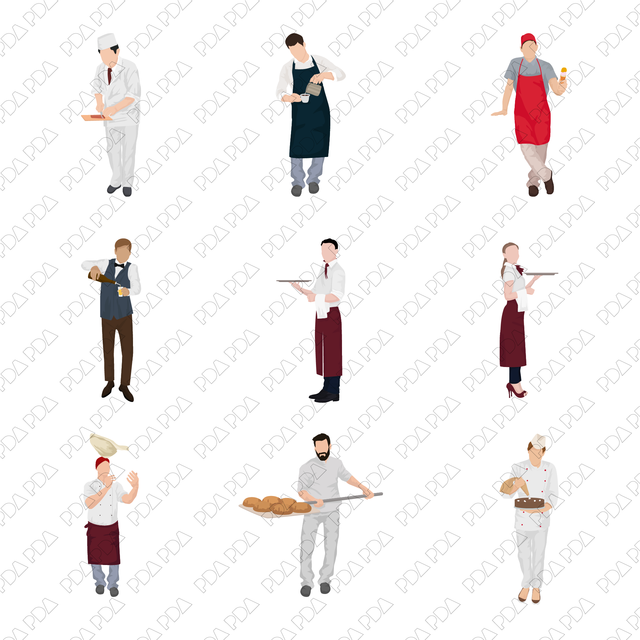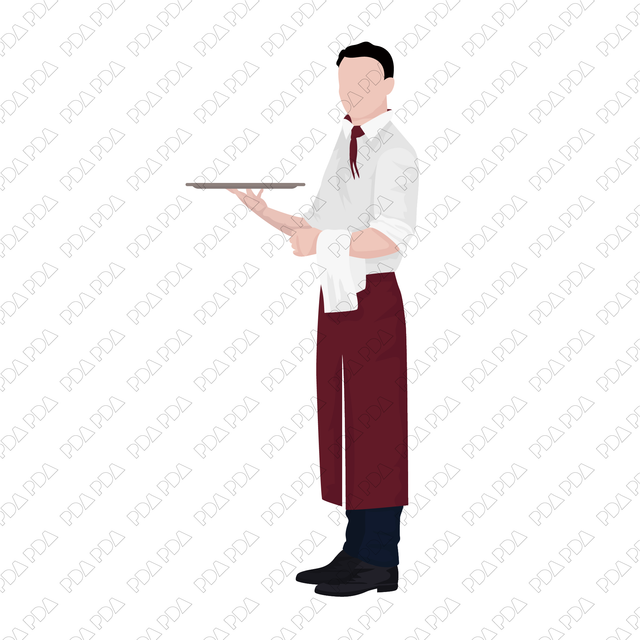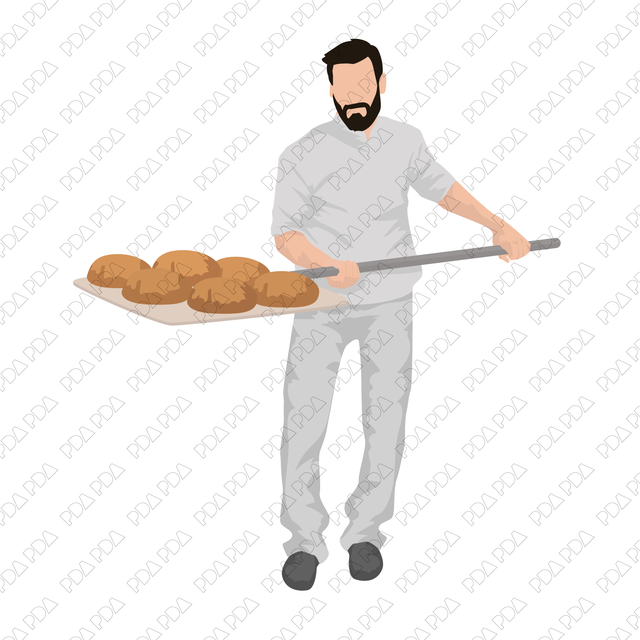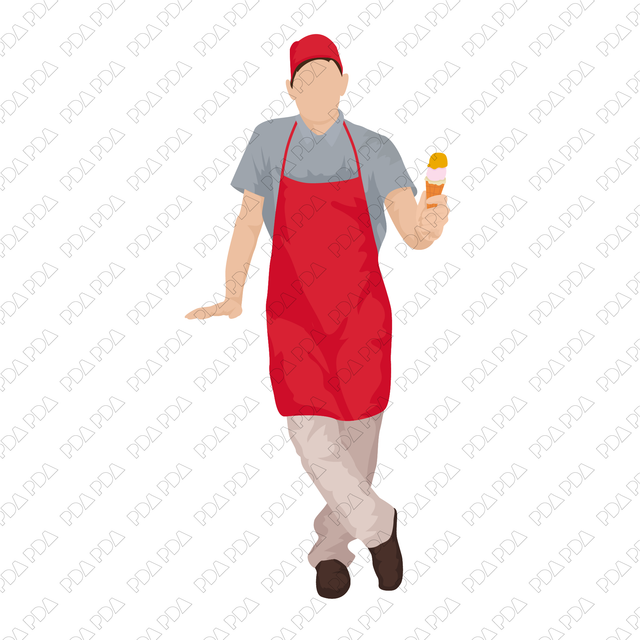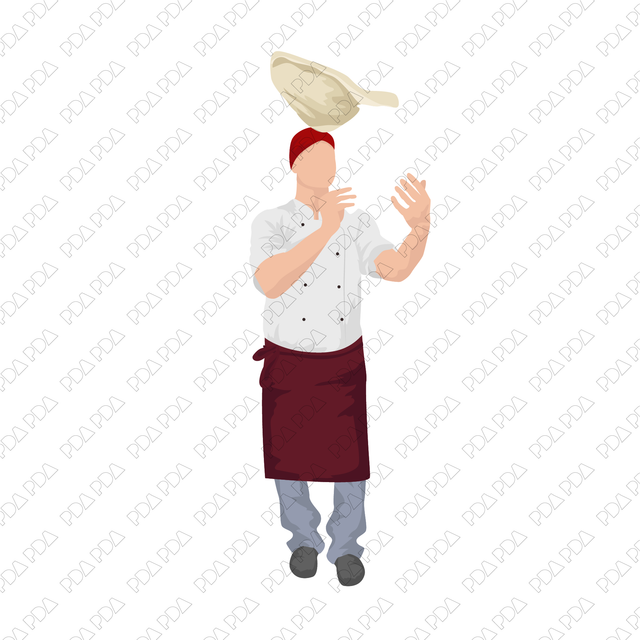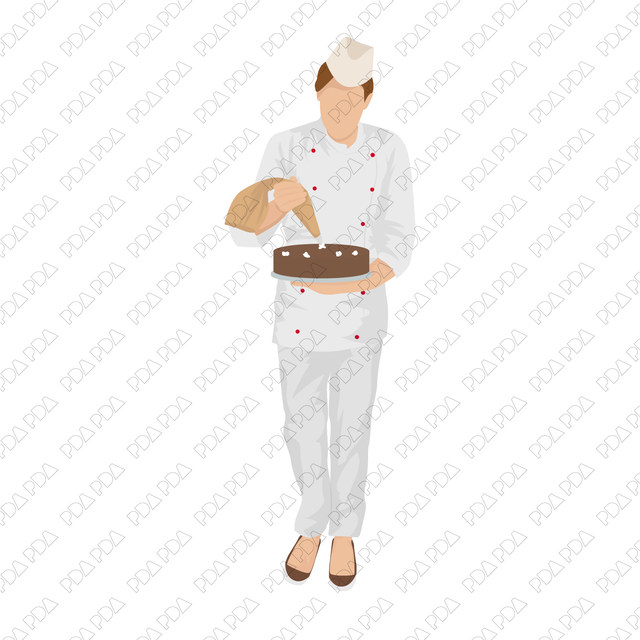 Vector People Working in the Kitchen, Restaurant and Bar (9 Figures)
Description: Set of 9 vector people of the kitchen characters: the chef cuts the meat, a girl waiter,  a waiter, bartender prepares a cocktail, barista makes a coffee, baker bakes a bread, pastry chef decorates a cake, chef prepares a dough. Perfect for your 2D drawings like sections, elevations, post digital renderings, collages, visualizations and renderings. The set includes also PNGs with transparent background.
Format: Vector Adobe Illustrator (Ai file) and Transparent Background PNGs (Adobe Photoshop)
Keywords: Vector people in the kitchen set vector people of the kitchen characters vector characters vector chef vector pastry chef vector bartender vector waiter vector barista chef cuts meat vector girl waiter vector guy waiter vector bartender pours the drink vector bartender prepares cocktail vector barista makes coffee vector baker bakes bread vector pastry chef makes a cake vector pastry chef decorates cake vector chef makes dough vector chef prepares dough vector baker takes bread out of oven sushi chef sommelier vector sommelier pizzaiolo make pizza ice cream seller ice cream man
Product Licenses:
Free Products
Free products can be used in any type of use - both academic and commercial. When using a set, a pack or part of it, you are required to give full credit to Post Digital Architecture (with an active link for online versions).

When a product is used in a project that is published on social media, you are required to give full credit to Post Digital Architecture (with an active tag to @postdigitalarchitecture on Instagram or other social media's profile).

Student License (Academic, Educational Use)
When using a product tagged with "Educational Use" you are allowed to use it for academic purposes only. Giving a credit to Post Digital Architecture is much appreciated.

Commercial License
Once bought, you are free to use the product without giving attribution.

What is strictly not allowed to do (in all cases)?
Products can't be sold without being part of a bigger artwork like a drawing, collage, rendering, poster or any other work combining Post Digital Architecture's digital products with other graphic or digital elements.
Also, you are not allowed to use products from Post Digital Architecture in similar or any competing services.